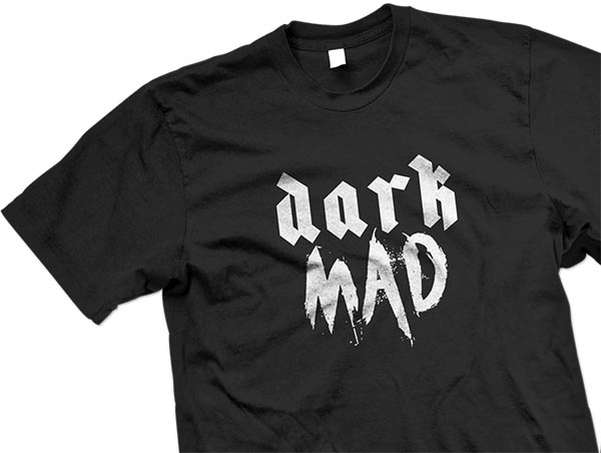 DarkMAD was and is the biggest dark music festival in Southern Europe. It was held for the first time in a venue called Groove, in Pinto (Madrid, Spain). On October 25 and 26, 2019, a bunch of crazies set up this audacious new event. It seems like a lifetime ago. Who would have thought that the world would change so drastically during 2020 and 2021? After postponing DarkMAD three times, the next dates are already announced: 14 and 15 October, 2022.
How It All Began
It seems like it took place in a different universe, but it was real, alright! DarkMAD was born from the desire to organise a big, but not too big festival centered on all types of dark music in Spain. Many goth, industrial, and EBM fans travel to the famous German and other European festivals from all over the world. Why not offer them something similar with a Mediterranean, Spanish flavour?
It took more than a year to organize DarkMAD, but it was definitely worth it. It was around 5 pm on October 25, 2019, when fans from all over the world began queueing up at the entrance. The location consists of one big hall and one smaller tent for the live artists and DJs, and an outdoor bar, garden and market stalls. The weather was glorious, though it would get a bit chilly during the night.
Great times at DarkMAD 2019
Though there is always room for improvement, the festival was an amazing two-day-event with more than 25 live artists plus the officials DJs. All visitors enjoyed it a lot. No wonder, as among the highlights were the performances by such acts as The Fields of the Nephilim and Apoptygma Berzerk. From Goth Rock to Dark Techno, fans could see many different shows.
Here are a few visual impressions of DarkMAD 2019: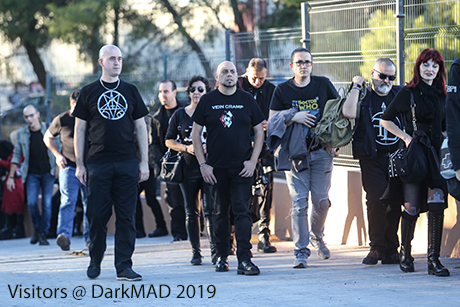 There are still some T-shirts left!
There are still some T-Shirts left from DarkMAD, and we have them on sale here at Wunderwelt Store: both the red edition and the blue edition. Hurry up before someone grabs them!